Diplomatic Language Services Virtual Reality
DLS VR is a multiuser, multimodal, Web-based VR application that includes a full, online editor, designed for subject matter experts to be able to rapidly create new immersion scenarios. View a live demo of DLS VR.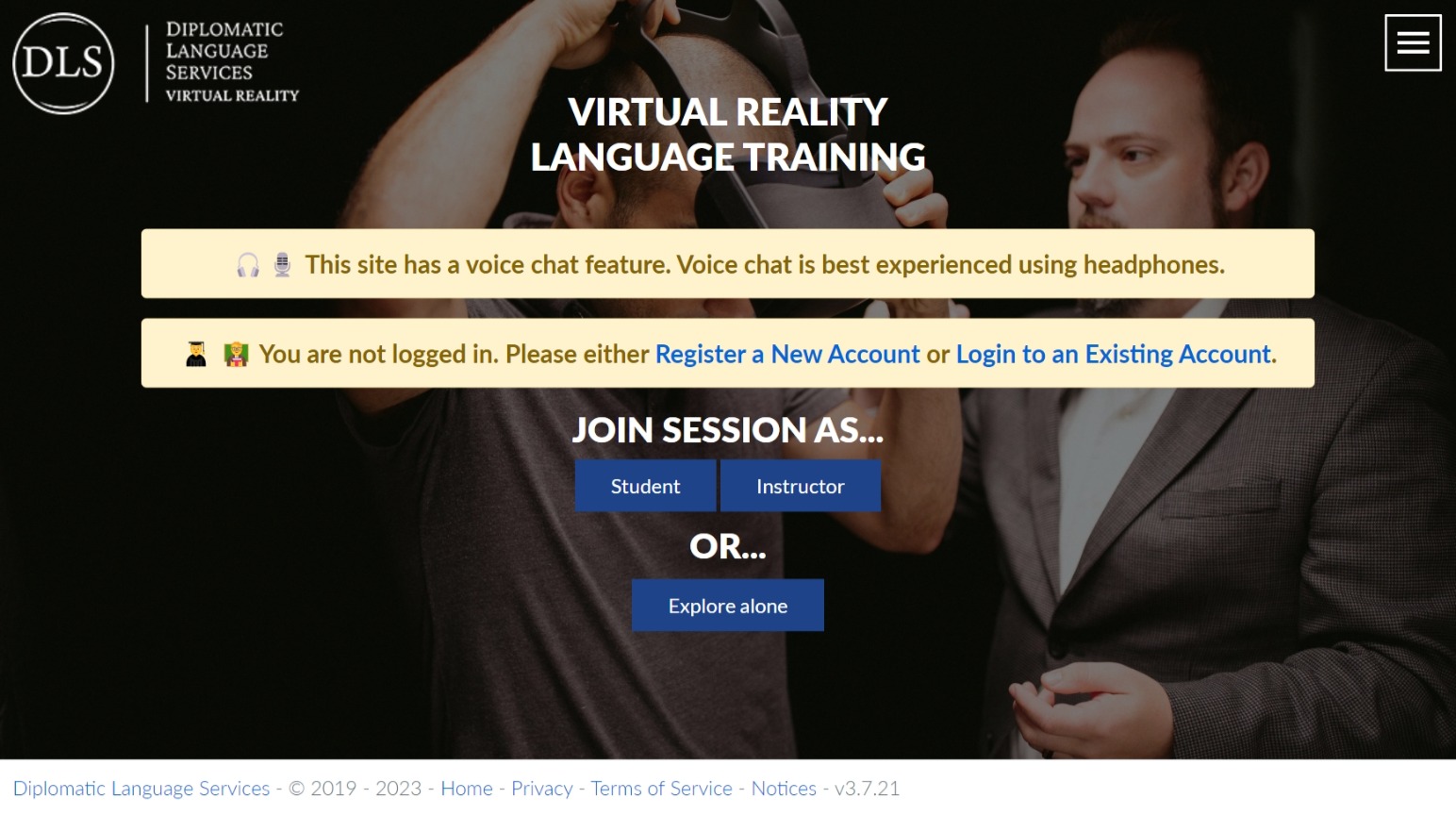 As the Head of Immersive Software, I developed and managed projects enhancing DLS' foreign language instruction services. Created DLS VR, a web-based immersive language and cultural learning application, including an online editor and student activity reports.
The project was developed in close collaboration with the Language Training Department, incorporating expert instructors and curriculum designers. The user-friendly online editor allowed non-technical subject matter experts to create immersive scenarios, while performance reports tracked student engagement. Product design process included attending a language course to gain first-hand knowledge of the student experience, implementing regular meetings with stakeholders, and surveying latest research in VR UI design.
I built DLS VR from scratch, over the course of approximately 4 years, using the Three.js library and my own Juniper library, to run on desktop computers, mobile devices, and VR headsets. Users in the VR front-end see each other as a synthetic avatar, with spatialized voice chat, shared pointers, and full body language through shared head and hand tracking. I also created several user comfort mitigations in the app, including aggressive performance optimization, teleportation locomotion, near-field UI elements and a synthetic floor to avoid vertigo in monoscopic 360° imagery, spatialized environmental audio to enhance orientation senses, and an intent-preserving gesturing system to keep avatars visually separated while still allowing them to point at imagery details.
DLS VR was selected as a finalist for the Language Flagship Technology Innovation Center's LaunchPad 2023 event, a Defense Language and National Security Education Office sponsored initiative.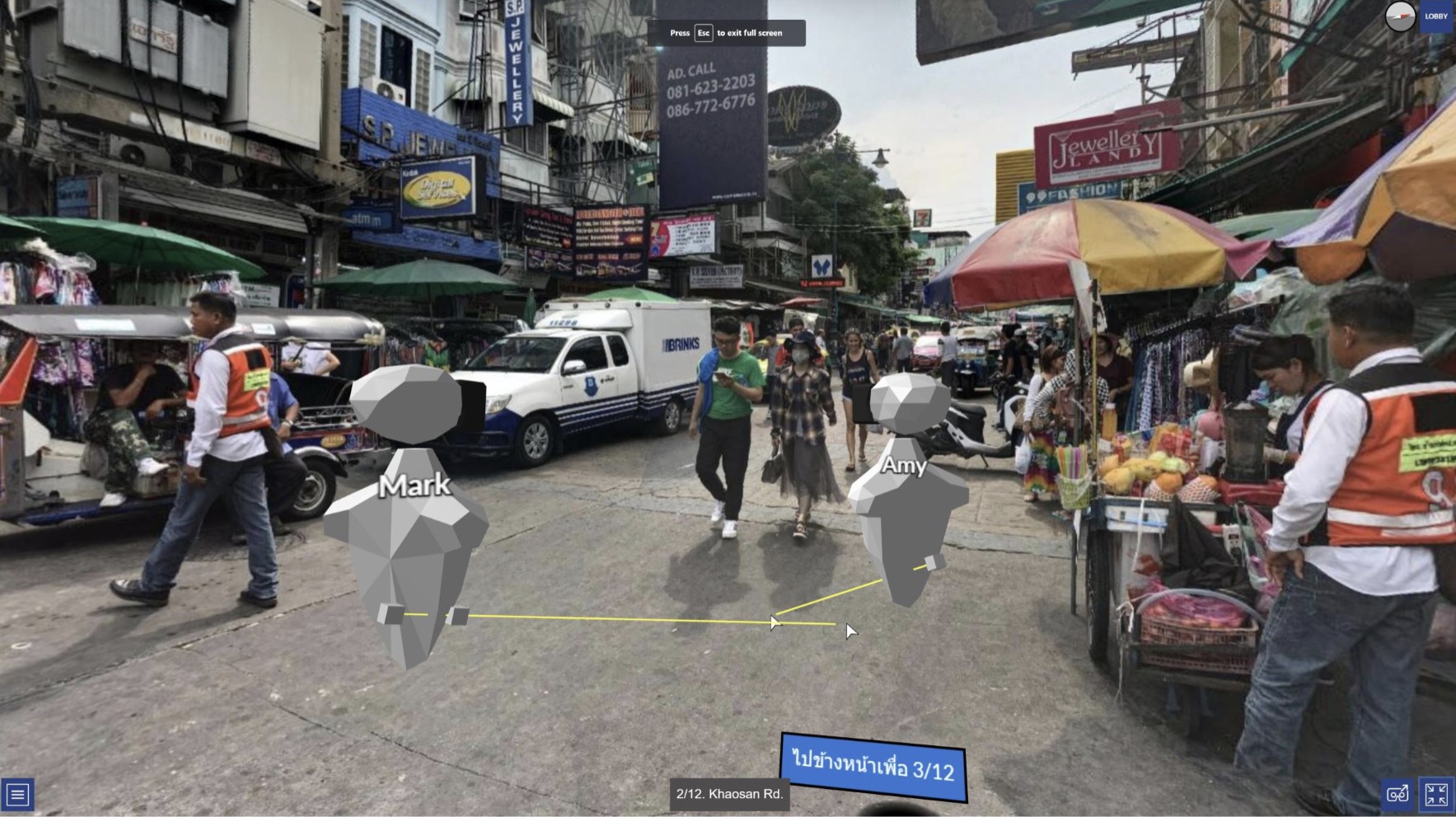 Following my belief that technology should be used to help great people do even better work, I designed a "guided tour" metaphor for the application. Unlike competitor VR language training applications that put students on their own inside in a fixed environment, DLS VR serves as supplement to our existing, accredited, best-in-class, instructor-led training, allowing students and instructors to interact in real-life locations. Participants engage in open-ended discussion about the culture of their target language through the visuals they see, listen to voice-overs, and watch videos providing historical details, and practice role-play scenarios in situ.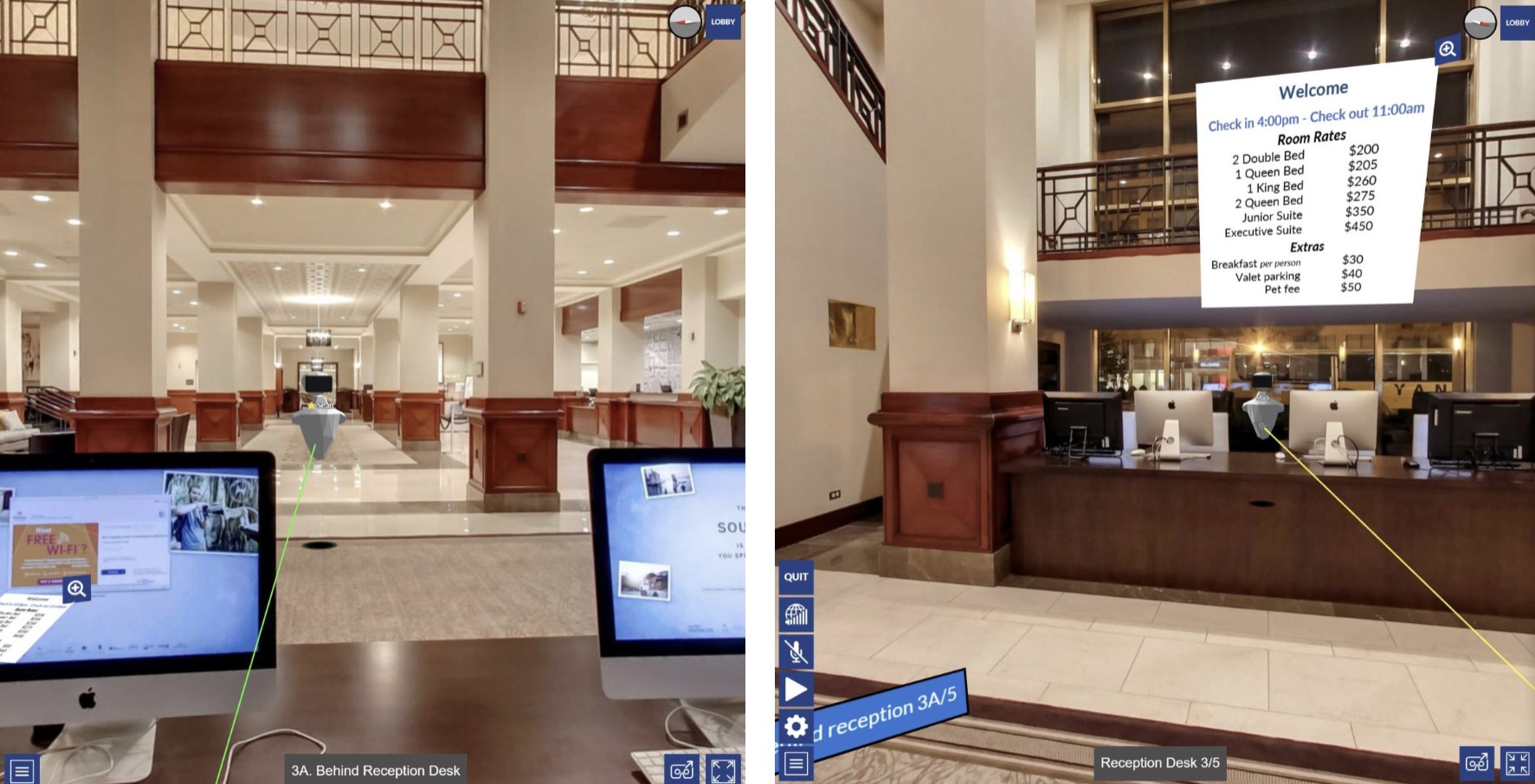 The back-end editor is a Google Maps-based application that allows instructors and curriculum developers to self-service their own creation of scenarios, without bottlenecking on requiring input from developers or 3D modelers. Scenarios are designed around a travel narrative using Google Street View imagery. Scenario designers can add spatialized background audio to enhance the immersion of the scenario, as well as a wide variety of pedagogical materials: call-out images, vocabulary cards, videos, listening tasks, reading tasks, and role-play stations. Instructors can also see reports on student activity, including how much and how long they performed the material, as well as how long they directed their attention to each, individual piece of media provided in the scenario.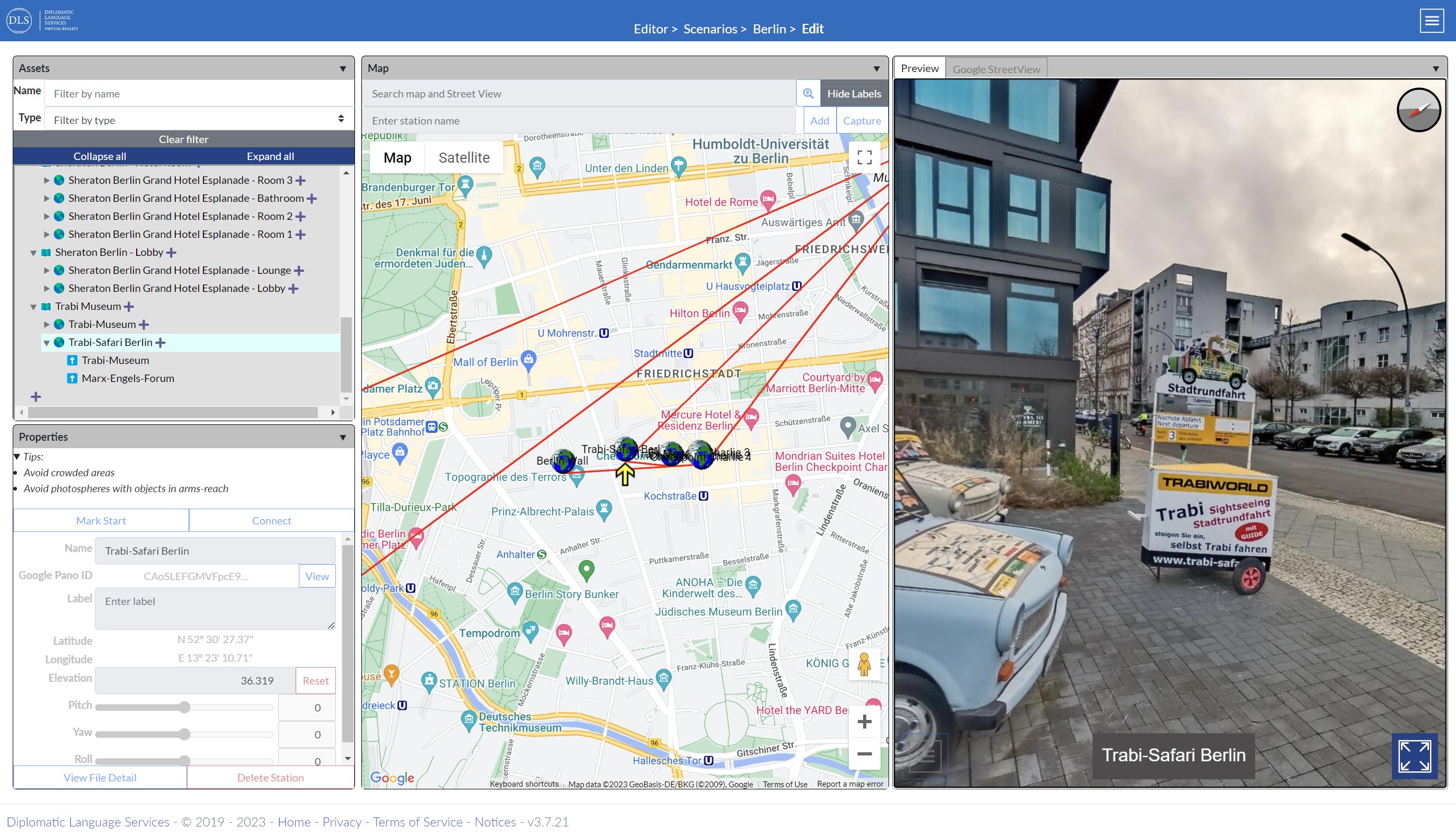 I also established VR training labs across all three DLS locations and managed a fleet of 35 Meta Quest 2 headsets. My involvement extended to marketing, training, conference presentations, software sales, and business partnership development. Additionally, I supervised one full-time employee and mentored others within the company.