Juniper
Juniper is an .NET 7 and TypeScript framework for building WebXR applications. It is an evolution of my previous project, Primrose. View the Juniper GitHub repository.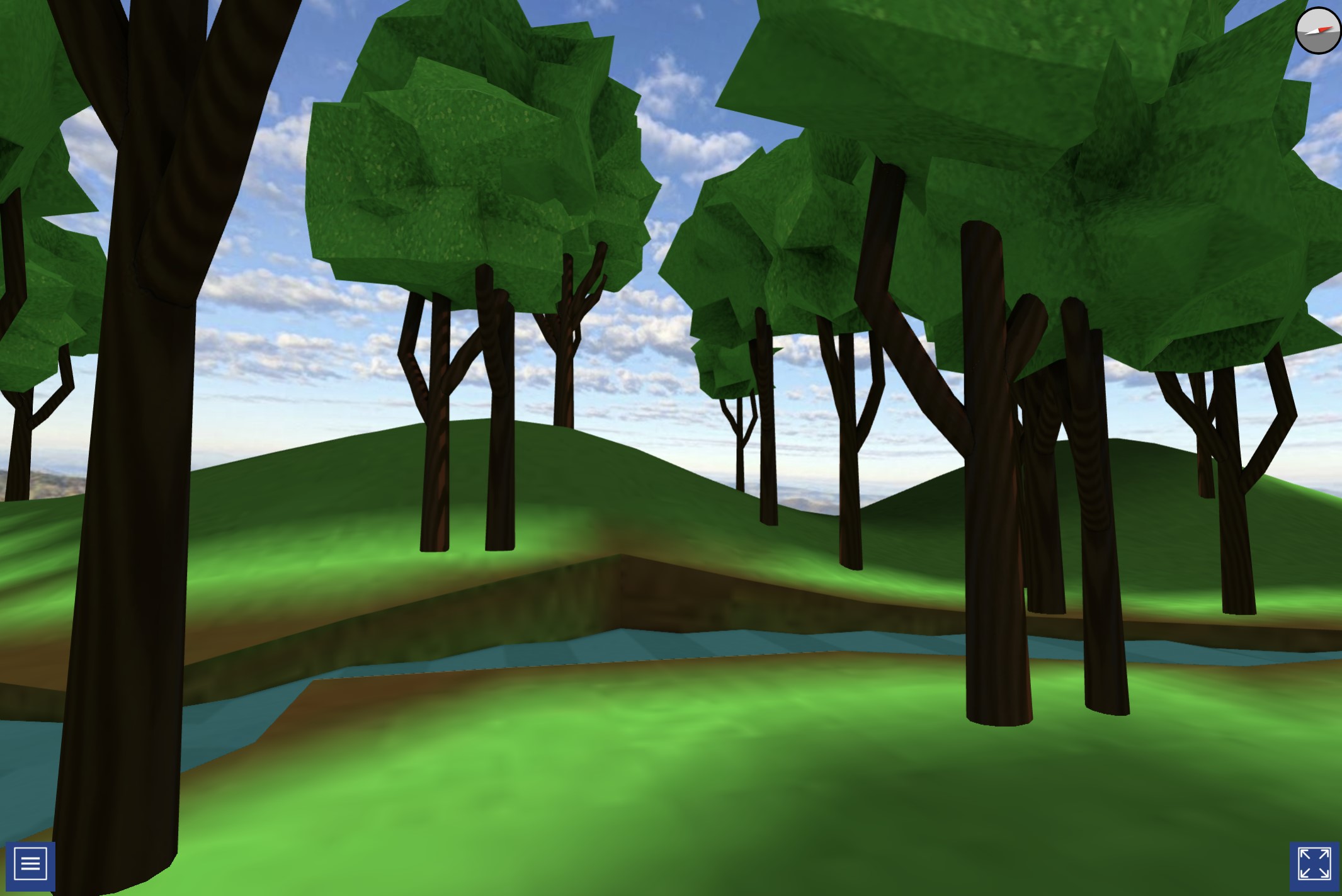 Juniper provides a number of major elements:
A light set of conventions for configuring ASP.NET Core projects with Kestrel.
A build tool, based on ESBuild, for managing TypeScript projects.
C# libraries for a variety of tasks:

configuring HTTP servers (Kestrel),
graph solving,
units of measure conversion, and
media asset management, decoding, and processing.

TypeScript libraries for a very wide variety of tasks:

a framework for building WebXR applications,
reusable components for Three.js, including an event system, text rendering, and an Environment metaphor for WebXR apps
managing complex, spatialized WebAudio graphs,
managing WebRTC teleconferencing sessions,
speech recognition,
structured manipulation of the browser DOM and CSS,
WebWorkers with async/await-capable wrapper interfaces,
DOM widget objects, including: dialog boxes, tab panels, dock panels, tree views, property lists, and context menus,
asynchronous request management with progress tracking, IndexedDB caching, and media type awareness,
text rendering and animation with 2D HTML Canvas image rendering,
an async/await-capable wrapper around IndexedDB,
XUnit-style testing framework,
logging and testing of DOM and WebGL apps,
an addressable lookup of Unicode Emoji code points,
an addressable lookup of extant Media Types,
graph and tree collections,
typesafe event handlers,
units of measure conversion, and
string manipulation and similarity matching.